Volunteers – The Heart of Roxie's Fund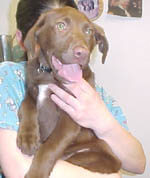 Roxie's Fund is completely run by volunteers. We know that volunteering to help the dogs can be hard work sometimes, but it is fun and rewarding! Roxie's Fund is always in need of additions to our corps of volunteers! Could you help?
Foster Homes. Roxie's Fund dogs live with families until permanent homes can be found. Foster homes provide food and treat dogs as if they were their own. Could you open your heart and home for a brief stay?
Grant Writing. Do you have a flair for writing or have you worked in development? We need additional help preparing grants to animal welfare foundations to further our goals.
Fundraising. Do you like to plan events and reach out to the community? We need people to serve as chairs for some of our fundraising events, or create new events. Roxie's Fund has wine-tastings, happy hours, dog parties, candle sales, and much more!
Adoption Follow-Ups. Roxie's Fund stays in contact with adopters to make sure things are going well and to offer assistance or advice. Could you help us keep in touch with our hundreds of adopters through phone calls or emails?
Adoption Events. We need volunteers to staff adoption and other events, serving to handle available dogs, answer questions, set up/clean up, and much more! This is a great opportunity to meet other volunteers and reach out to the community.
Dog Chauffer. Like to drive? Roxie's Fund could always use a hand in transporting dogs to and from adoption events, vet appointments, and more.
OTHERS! Do you have a special skill or talent that might be helpful? Please contact us with ways you can help, and we'll put you to work!