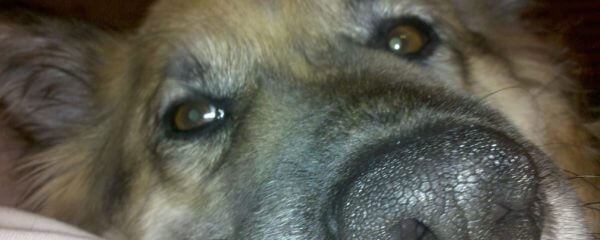 Meeko was a very special dog rescued by Roxie's Fund early in 2007. Described as "handsome, with a great personality," several applications were placed and Roxie's Fund evaluated each adopter to find him the best home possible.
Dave and Linette Golden from Silver Spring, Maryland knew when they saw the ad that they would be able to make Meeko so happy. They were able to welcome Meeko to their family soon after. He was a fluffy ball of happy energy that would run around with happiness, which Dave and Linette would call, "zoom zoom." He had a large fenced backyard but when deer were around he would somehow gather super-dog strength and leap the fence to go run after them. This would make the Golden's frantic so they added extensions and modifications to their fence to prevent him from jumping. He loved going to the dog park and to doggy day care. He was one of the most friendly dogs you could ever meet. He attended animal charity events in his doggy tie and always asked politely for treats. It's hard to say no to such a sweet boy.
Thank you to Roxie's Fund for rescuing Meeko and for bringing him into our family.
Dave and Linette Golden